Reading and Phonics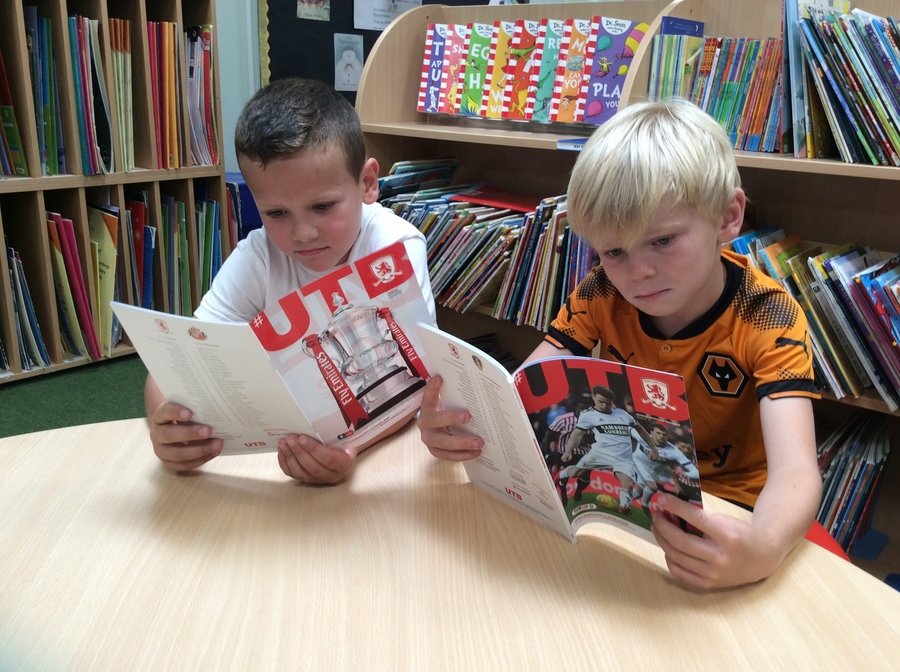 Phonics
The school uses Ruth Miskin's Read Write Inc (RWI) approach to teach phonics and emerging reading and writing in KS1 and as an intervention for those children in KS2 who still need support in the form of Fresh Start Interventions: ( https://ruthmiskin.com/en/ )
Reading Environment
At Longlands we foster a love and enthusiasm for reading. All year groups have daily story time sessions. Reading for pleasure and enjoyment is a high priority and time is set aside regularly for this activity. All staff embody a love of reading by modelling reading out loud and presenting themselves as readers. We provide incentives to read by having schemes such as the reading passport system, class reading challenges, Reading the Game parent and child sessions, Drop Everything and Read sessions (DEAR) , and organising regular Book Fairs and book character dress up days.
All classes have a range of fiction. non-fiction and poetry books that children can access and all classes visit the school library regularly.
Children have a Home School Reading Diary which enables teachers to monitor closely the books children take home to read; the amount and regularity of reading; and that the reading material and level is appropriate. Children should bring their reading books to school each day.
Reading
All children are given the opportunity to read for pleasure, free choice reading, individual reading with an adult, paired reading, group reading and whole class reading.
The school uses a variety of reading materials and schemes for individual reading that are graded according to the Cliff Moon Book Band system.
Emergent Readers EYFS and Y1
When children are emerging as readers, they will be taught to paired read the RWI Ditty Books that will be sent home after three reads. The children should be able to read these independently. They will also take home a book band book which they will be phonically decodable to match the child's phonics attainment. The child will need help and support to read this book. They will also have access to a regular library book to share.
In Y2, when child can decode well, they are taught using the guided reading and carousel system.
All KS1 and KS2 classes take part in whole class RIC (Retrieval, Inference, Choice) sessions www.mrspteach.com
In KS2, the class lesson consists of:
daily speed reading challenges
a vocabulary focus
a modelled text – read by an adult
2 paired reads of the same text
verbal discussion
written response to a variety of well-chosen questions including the use of the Point Evidence Explain strategy (PEE) https://www.twinkl.co.uk/teaching-wiki/point-evidence-explain
There is also a focus on meta-cognition and explicit teaching of the Reading Domains www.twinkl.co.uk/resource/t2-e-41247-ks2-whole-class-guided-reading-resource-pack
Assessment
We use a variety of evidence to judge attainment and progress in reading including criterion grids, Reading Journals, Book Banding and phonics and fluency assessments
PIRA and SAT tests are used three times a year to inform and standardise pupil progress and attainment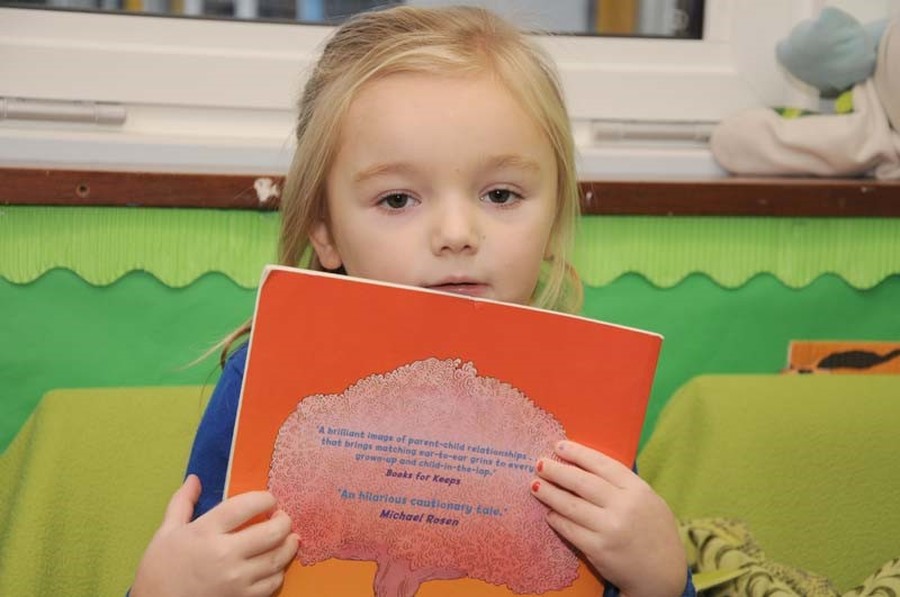 "Pupils' higher-level reading skills are developed effectively. Teachers use good quality texts and questions, so that pupils get regular practice of retrieval and inference skills. This approach, coupled with a strong focus on reading for pleasure, is improving the standards in reading in the school. Leaders have developed a wonderful library area for pupils which further supports the positive culture for reading in the school."
Ofsted October 2017