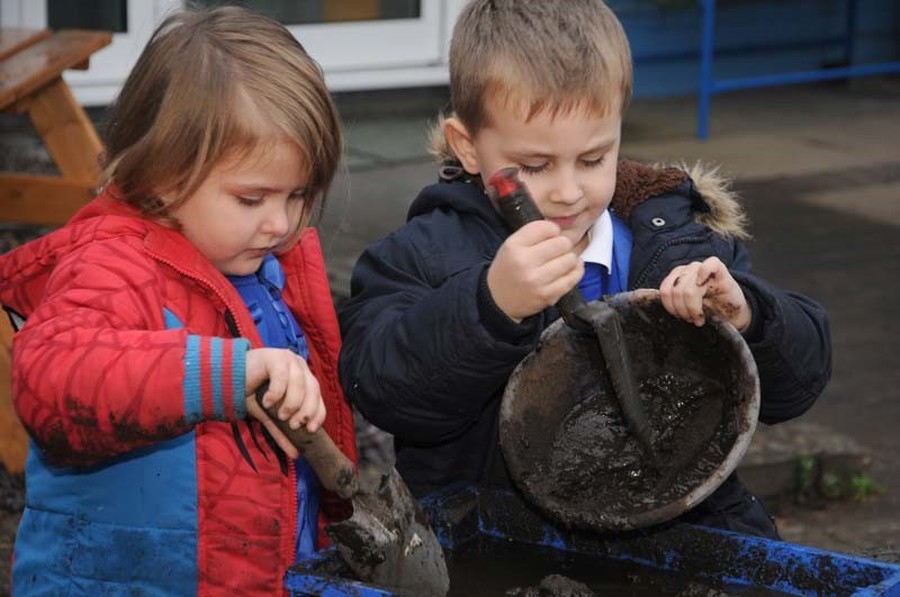 Outdoor Education
At Longlands we believe that learning outside the classroom contributes significantly to raising standards and improving pupils' personal, social and emotional development as well as giving the pupils memories to treasure for life.
We are fortunate to have extensive grounds that we use effectively to enhance our curriculum. Early Years Foundation Stage pupils use our secure outdoor courtyard daily to enhance their curriculum delivery.
We have an expansive field which allows us to study the natural environment including a designated Forest School site. Forest School is a national initiative based principally on delivering the curriculum in a stimulating outdoor setting regularly throughout the year. It offers practical learning experiences that nurture self-esteem, confidence, communication and social skills and an appreciation and respect for the natural environment.
We believe and know that outdoor education experiences and residentials have a profound, positive effect on our pupils and we are fully committed to developing our outdoor education curriculum.
We also offer a progressive range of residentials for pupils as they move through our school, starting with an overnight stay at school in Year 2, progressing to an overnight, offsite trip in Year 4, culminating in a week-long residential in Year 6.
When surveyed our pupils always put their outdoor experiences at the very top of their enjoyment. These magical experiences help support them and give them the self-confidence to tackle everyday challenges.
Here's what some of our pupils said about their residential experiences:
"I was so nervous at the bottom of the gorge- I didn't think I could do it, but I tried and got to the top! It proved I can do anything if I try" Year 6
"I learned that it's ok to take risks when you know you are safe- I have learned to believe in myself" Year 4
"I learned that I am good at helping others when they are struggling" Year 5
"Residentials are an amazing time. I will remember the time I spent with my friends forever!" Year 6
"I had so many amazing new experiences!" Year 6
"I know that if I push myself I can do anything" Year 6
"I cried on the way there (Arthog), I was so nervous but by the end of the week I didn't want to leave" Year 6