Our Broad and Balanced Curriculum
"Pupils are excited about the topics that they cover and develop effective skills, knowledge and understanding across a range different subjects." Ofsted October 2017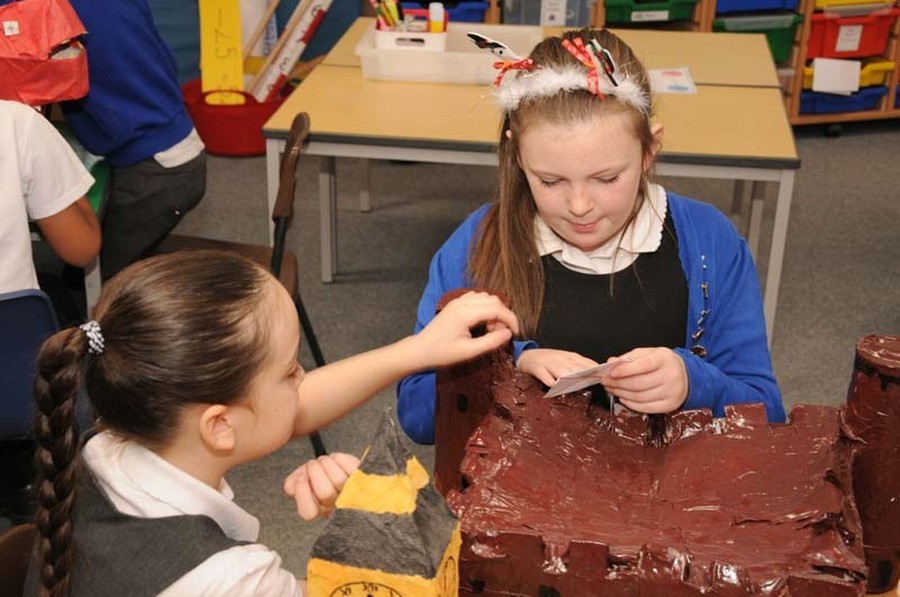 The curriculum at Longlands is planned to excite and engage our learners. Our curriculum is full of opportunities for pupils to be involved in hands on experiences as a natural part of their learning. For example, activities such as visiting historical buildings and re-enacting how people used to live, studying whole school topics on Shropshire , studying river systems in geography, hot seating (taking the part of a character in a book or story) in Literacy or using models and images to support problem solving in Maths.
Visits and visitors have been carefully planned into our curriculum programme to enrich our pupils' learning experience and provide an extra level of expertise to further engage them in their learning. Introducing pupils to a wide range of experts also opens up pupils' minds to the possibilities for further study and employment in the adult world
The curriculum is taught through a combination of discrete subjects and topic work. English, Spelling, Grammar and Maths are taught as discrete subjects as are Science, PE, Music, MFL, RE, and PSHE.
Geography, History, Design Technology and Art are taught within topic work. Topics are planned on a two year rolling programme and focus on the core skills for each subject as well as the content as directed by the National Curriculum.
Topic work activities are planned to exploit opportunities to further practice key skills in English and Maths across the curriculum.
We welcome parental contributions to our curriculum programme. If you have skills that relate to the topics we are teaching don't hide your light under a bushel, come and join us in making our curriculum fun and relevant for the children.