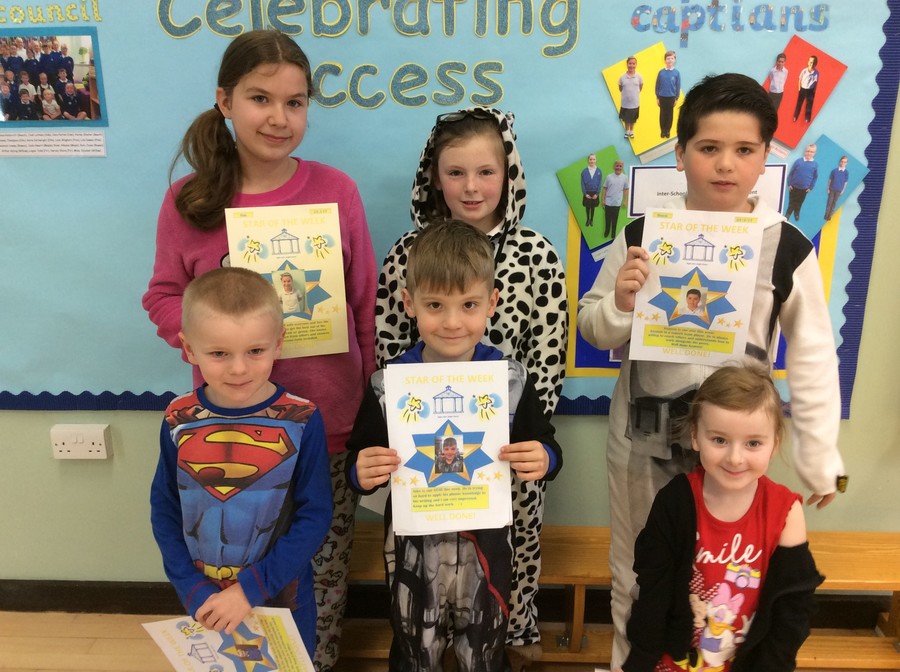 Behaviour and Discipline
We have high expectations of pupil behaviour and all staff work to ensure our behaviour policy is implemented consistently. See Behaviour and Exclusions Policy
We believe that positive and desirable behaviour for the whole school comes from valuing the worth of everyone in the community. Our school is a community in which behaviour is based on mutual respect and consideration for others.
Children have been widely consulted in the drawing up of our behaviour policy and the development of our value system so there is a shared expectation with regard to what constitutes appropriate behaviour. Formal rules are kept to minimum and each year children re-negotiate a class code of behaviour with their new teacher.
Rights and Responsibilities
In order for our children to thrive and succeed in school, we feel that it is important that children understand their rights and responsibilities (based on the UNCRC). This underpins our whole school ethos of respect and is used by all staff to encourage positive, respectful behaviour.
Our rights are:
We have the right to an education
We have the right to be safe
We have the right to have a say in matters affecting us and to have our views taken seriously
We have the right to think and believe what we want and to practise our religion
We have the right to relax, play and take part in a range of cultural and artistic activities
Behaviour around the school and in the playground is closely monitored by class teachers and teaching assistants to ensure the happiness and safety of all our children.
We expect staff to set an example to children in terms of behaviour and to show them how to keep to the rules.
We have a set of 'Golden Rules'. These rules are written in language to make them accessible to all ages within the school. Our school rules are displayed in all classrooms and pupils are reminded of them regularly.
Star Rules
Treat each other with respect and kindness
Do your best, work hard and have fun
Look after everyone and everything in our school
Be organised and responsible for your own things
Be polite and positive to everyone
Communicate, talk clearly and listen carefully
We can all be Stars!
We have pastoral systems in place to help any children who find it difficult to make friends or join in games. These include PALS (Prefects at Longlands) who help younger children in the playground at lunchtimes, Mid-Day Learning Mentors who take groups of children for sporting activities and teach them how to play co-operatively.
Rewards
A sense of achievement is a great motivator. Sometimes younger children do not realise when they have done well. 'Doing well' might be persevering with a difficult task as well as producing a piece of work to a high standard. So, a reward can be as simple as telling a pupil they have done well, a smile to say thank you or a sticker on their work.
We also have a number of rewards pupils can earn as individuals and as part of a 'team'. Pupils can be awarded merits for good attitudes to learning, good manners and good work and the merits build up to tangible rewards of bronze, silver and gold badges. Pupils can also earn rewards for reading at home. They are able to collect prizes of books to keep when they have filled their reading card. Star of the Week certificates are awarded by each teacher and presented in our celebrations assembly weekly as well as Head Teachers Awards for outstanding work or contributions.
"Behaviour is good because staff set clear boundaries and focus on rewards for making the right choices."
OFSTED November 2012
Sanctions
If a child breaks the school rules we have a measured and consistent policy for dealing with the unwanted behaviour. Most undesirable behaviour can be modified (i.e. improved) by positive behaviour techniques aimed at 'catching the child being good' and praising them for this behaviour rather than getting into a negative cycle of reprimands. There may be occasions where further sanctions may need to be applied. (See Behaviour and Exclusions Policy above.)
Bullying and Conflict Resolution
(See our Anti-Bullying Policy)
Each class has its own Anti-Bullying policy available for download in the School Life Policies and Procedures section of this website.
"Behaviour is good because staff set clear boundaries and focus on rewards for making the right choices."
OFSTED November 2012